Invisalign – Oklahoma City, OK
A Clearer Way to Straighten Teeth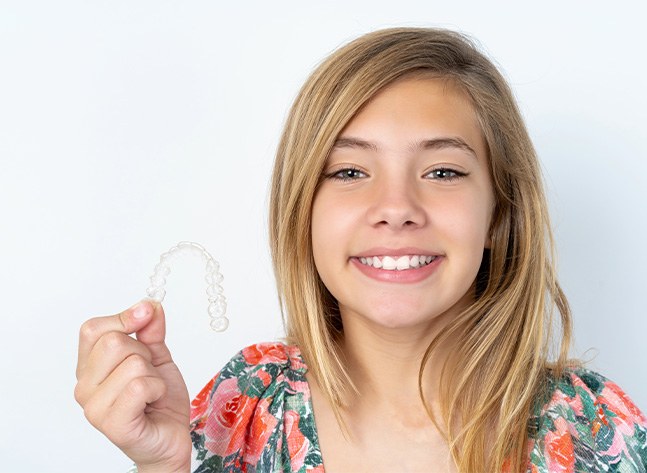 Are you one of the many individuals who don't like the idea of wearing traditional braces? It is not uncommon for teenagers and adults to desire a more invisible orthodontic option. This is where Invisalign clear aligners come in. At Casady Square Orthodontics, Dr. Ishani is an Invisalign expert who believes in offering effective solutions to meet patients' needs. If you are interested in learning more about Invisalign in Oklahoma City and its unique benefits, call our orthodontic office to schedule a consultation.
Why Choose Casady Square Orthodontics for Invisalign?
Dental Insurance Welcome
Positive, Outgoing Orthodontist Who Takes Great Care of Patients
Competitive Pricing
Are You Interested in Invisalign Clear Aligners?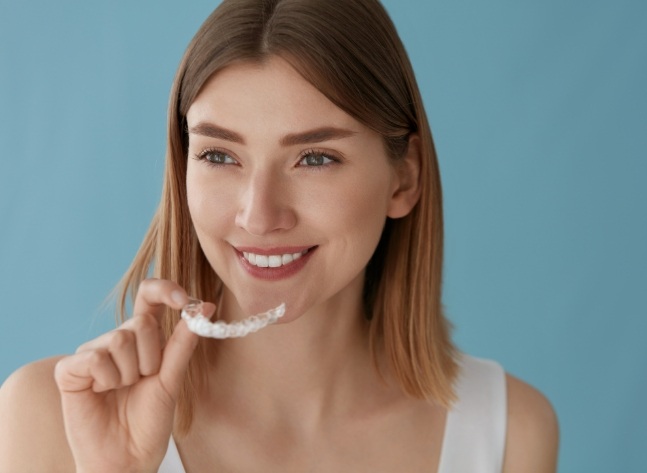 Invisalign clear aligners offer a truly unique solution that allows patients to pursue orthodontic treatment without compromising their daily appearances. Although many are considered to be candidates for this type of orthodontic help, a thorough consultation is necessary to determine if these clear trays will produce the kind of results you desire.
Whether it is crowded or gapped teeth or minor bite misalignment, Invisalign can create happier, healthier smiles that help to boost your confidence, improve your appearance, and generate greater oral health.
How Does Invisalign Work?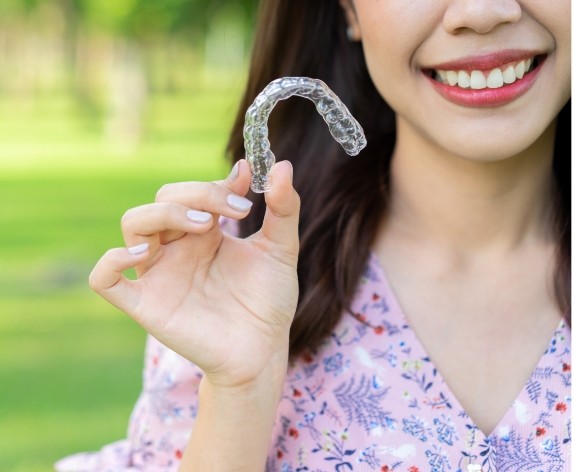 Instead of using regular metal brackets and wires, Invisalign relies on clear, plastic trays that are customized based on your smile. Made of smooth and comfortable materials, they gently move your teeth in the right direction, shifting them into place. Causing minimal, if any, irritation, and offering a more flexible way to straighten smiles, Invisalign presents many advantages to busy, self-conscious teens and adults.
Benefits of Invisalign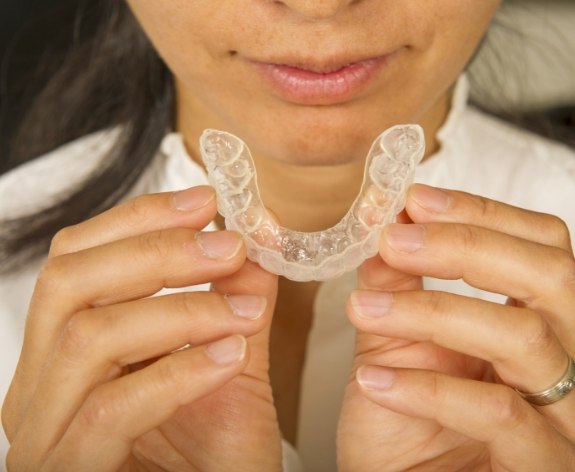 As you contemplate your potential Invisalign treatment, here are a few benefits you should know about:
Invisalign aligners are practically invisible
Trays can be easily removed when preparing to eat or drink (anything but water)
Invisalign treatment allows for fewer follow-up visits
Invisalign typically produces faster results than traditional braces
There are few if any, food restrictions
You can remove your Invisalign aligners before playing sports or an instrument
They're easy to clean and comfortable to wear
Invisalign vs Traditional Braces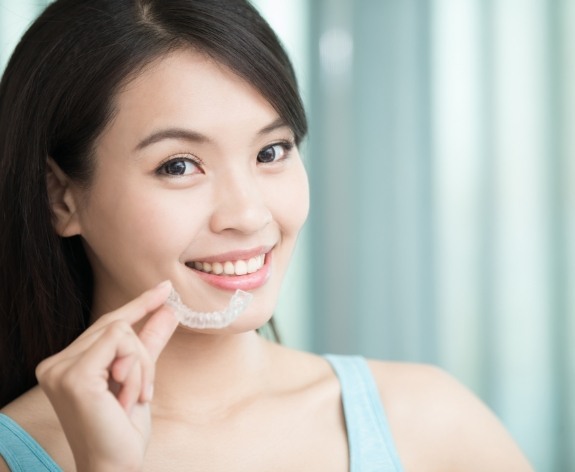 Both Invisalign and traditional braces offer great benefits to patients looking to straighten their teeth; however, some key points differentiate the two types of treatment.
Traditional braces are more noticeable and bulkier, but they are often more affordable. You can customize the various components that come with metal braces if you prefer, and they're capable of treating more complex dental problems.
Invisalign aligners are made out of a clear, smooth plastic that is comfortable to wear and causes little irritation. They're removable, making it easier to eat and drink without worrying about possible damage, and they allow you to enjoy all your favorite foods. Invisalign also requires fewer in-house visits with your orthodontist.
Invisalign Teen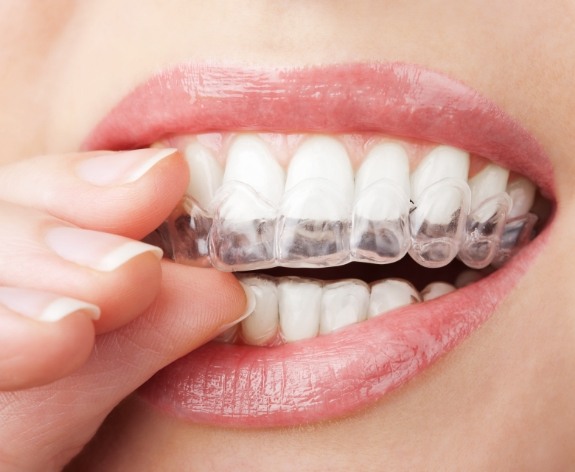 If your teenager is self-conscious about their appearance, you may want to consider Invisalign Teen. Working similarly to traditional Invisalign aligners, these plastic trays have a few key differences. Not only do they contain a blue dot that gradually fades over time and serves as a reminder of when they need to be replaced with new trays, but teens typically need more replacement aligners because of their likelihood of misplacing them. With this nearly invisible solution, though, teenagers can enjoy the treatment process with greater peace of mind.