Invisalign – Oklahoma City, OK
A Clearer Way to Straighten Teeth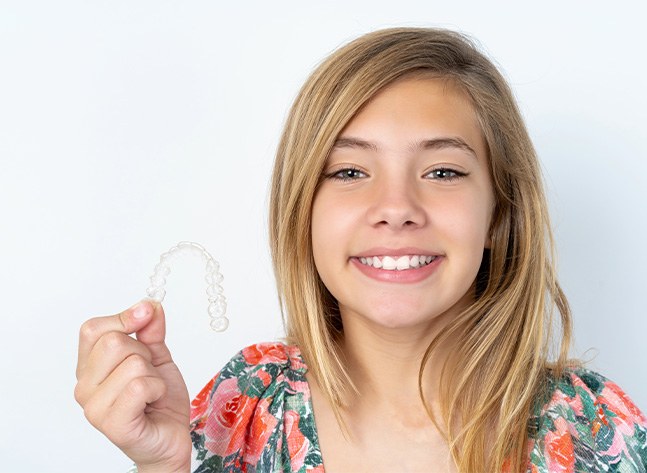 Are you one of the many individuals who don't like the idea of wearing traditional braces? It is not uncommon for teenagers and adults to desire a more invisible orthodontic option. This is where Invisalign clear aligners come in. At Casady Square Orthodontics, Dr. Ishani is an Invisalign expert who believes in offering effective solutions to meet patients' needs. If you are interested in learning more about Invisalign in Oklahoma City and its unique benefits, call our orthodontic office to schedule a consultation.
Why Choose Casady Square Orthodontics for Invisalign?
Dental Insurance Welcome
Positive, Outgoing Orthodontist Who Takes Great Care of Patients
Competitive Pricing
Are You Interested in Invisalign Clear Aligners?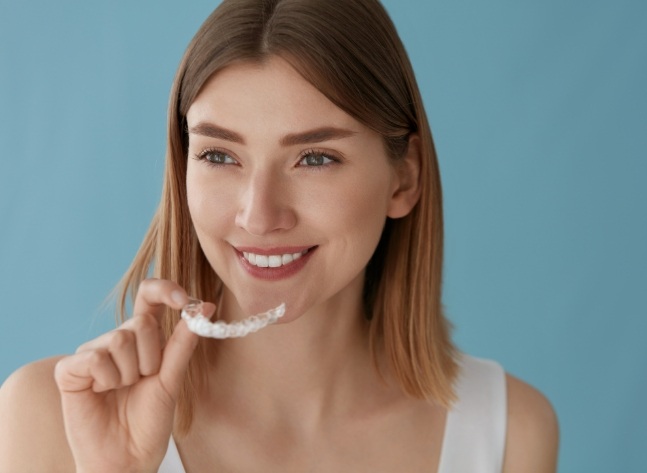 Invisalign clear aligners offer a truly unique solution that allows patients to pursue orthodontic treatment without compromising their daily appearances. Although many are considered to be candidates for this type of orthodontic help, a thorough consultation is necessary to determine if these clear trays will produce the kind of results you desire.
Whether it is crowded or gapped teeth or minor bite misalignment, Invisalign can create happier, healthier smiles that help to boost your confidence, improve your appearance, and generate greater oral health.
How Does Invisalign Work?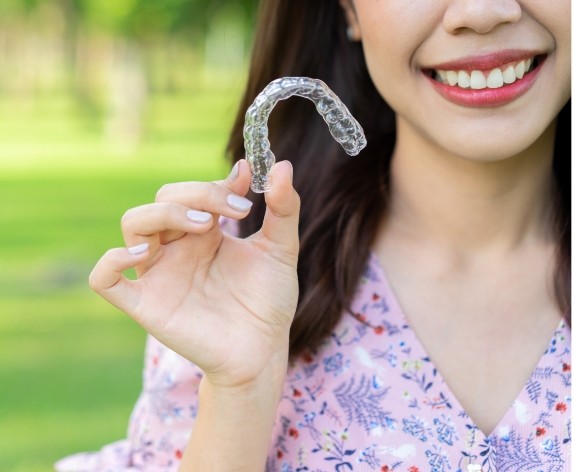 Instead of using regular metal brackets and wires, Invisalign relies on clear, plastic trays that are customized based on your smile. Made of smooth and comfortable materials, they gently move your teeth in the right direction, shifting them into place. Causing minimal, if any, irritation, and offering a more flexible way to straighten smiles, Invisalign presents many advantages to busy, self-conscious teens and adults.
Benefits of Invisalign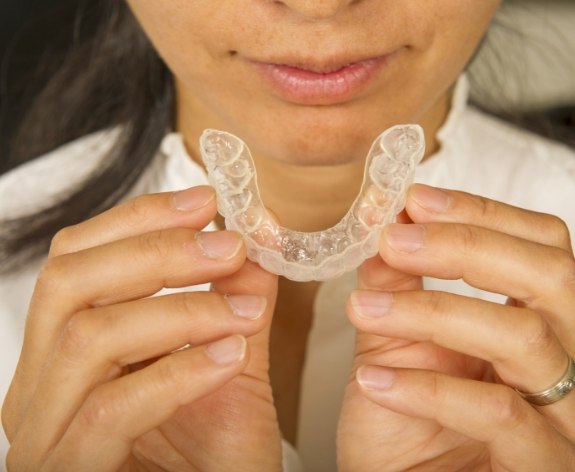 As you contemplate your potential Invisalign treatment, here are a few benefits you should know about:
Invisalign aligners are practically invisible
Trays can be easily removed when preparing to eat or drink (anything but water)
Invisalign treatment allows for fewer follow-up visits
Invisalign typically produces faster results than traditional braces
There are few if any, food restrictions
You can remove your Invisalign aligners before playing sports or an instrument
They're easy to clean and comfortable to wear
Invisalign vs Traditional Braces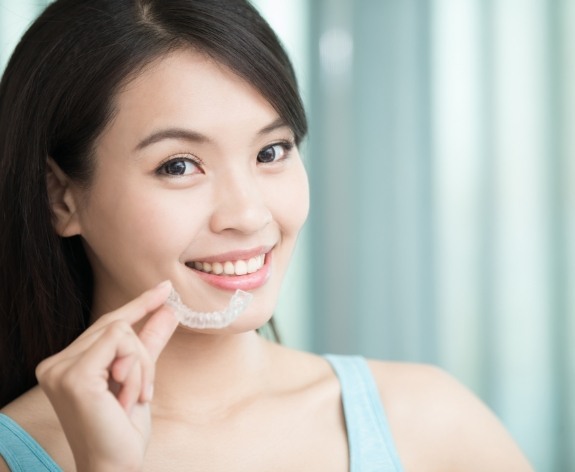 Both Invisalign and traditional braces offer great benefits to patients looking to straighten their teeth; however, some key points differentiate the two types of treatment.
Traditional braces are more noticeable and bulkier, but they are often more affordable. You can customize the various components that come with metal braces if you prefer, and they're capable of treating more complex dental problems.
Invisalign aligners are made out of a clear, smooth plastic that is comfortable to wear and causes little irritation. They're removable, making it easier to eat and drink without worrying about possible damage, and they allow you to enjoy all your favorite foods. Invisalign also requires fewer in-house visits with your orthodontist.
Invisalign Teen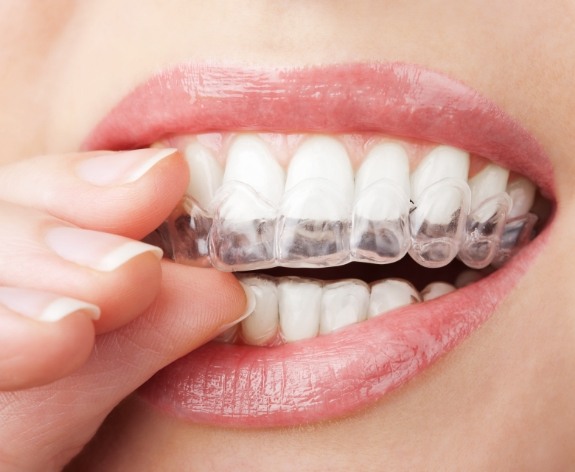 If your teenager is self-conscious about their appearance, you may want to consider Invisalign Teen. Working similarly to traditional Invisalign aligners, these plastic trays have a few key differences. Not only do they contain a blue dot that gradually fades over time and serves as a reminder of when they need to be replaced with new trays, but teens typically need more replacement aligners because of their likelihood of misplacing them. With this nearly invisible solution, though, teenagers can enjoy the treatment process with greater peace of mind.
Understanding the Cost of Invisalign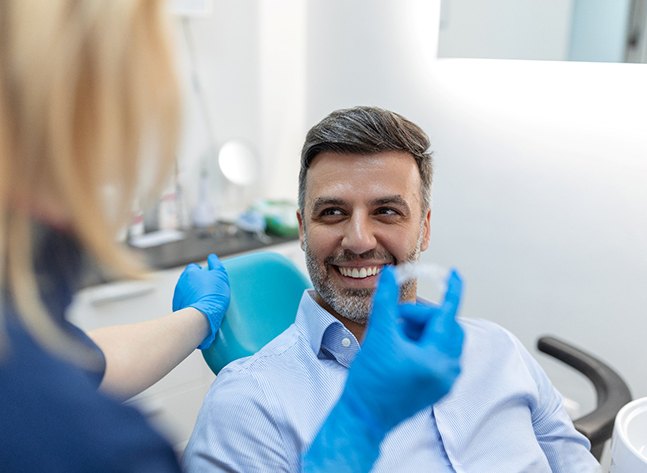 Now that you know more about how Invisalign works and the benefits of this innovative orthodontic treatment, you might be wondering, "How much does it cost?" If you want a precise estimate, then we recommend scheduling an appointment with our Oklahoma City orthodontist, Dr. Payam Ishani. If you'd simply like to learn more general information on the topic – including if dental insurance covers a portion of the cost – then read on!
Factors That Affect the Cost of Invisalign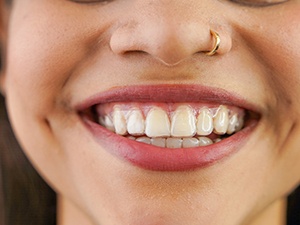 We mentioned above that in order to give you a precise estimate of the cost of Invisalign, we need to see you for a consultation. That's because we need to determine the severity of your misalignment, if we need to straighten one or both arches of teeth, if rubber bands need to be added to your treatment plan, and other important information. Down the line, there may be additional costs if you fall off-track, which is usually the case for patients who don't wear their aligners for 20+ hours a day or who consistently need replacement trays made.
Invisalign vs. Smile Direct Club™: Which Costs More?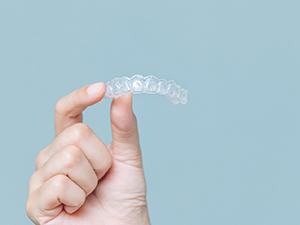 When comparing the upfront cost of Invisalign to mail-order alternatives, you'll quickly see that the latter is cheaper. However, the latter also skips the initial consultation, relies on DIY impressions, and has several lawsuits from previous patients who experienced serious complications, like teeth that fell out. These are just a few of the many reasons the American Dental Association and other professional organizations don't recommend using orthodontic alternatives, even if they are cheaper.
Does Dental Insurance Cover Invisalign?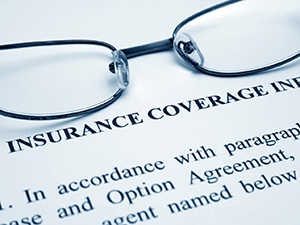 That depends! After all, dental plans aren't exactly the same from patient to patient. Typically, however, insurance providers cover upwards of 50% of the total cost if the treatment is "medically necessary." Even then, there are yearly deductibles, annual maximums, and waiting periods to consider. That's why we encourage our patients to thoroughly review the fine print on their plan and reach out to us with any questions that come up along the way.
Options for Making Invisalign Affordable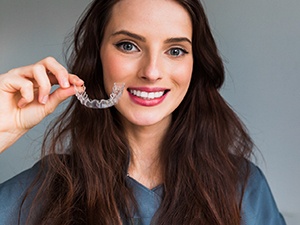 Of course, dental insurance isn't the only financial solution we welcome. To begin, we offer periodic special offers, like no-cost orthodontic consultations, helping reduce your out-of-pocket expenses. We also are happy to accept CareCredit, which is a trusted third-party financier that's helped millions of patients around the world. Basically, their payment plans allow you to space out the cost into manageable chunks instead of paying for the entire thing at once. Sometimes, there is little-to-no interest attached too!
Invisalign FAQs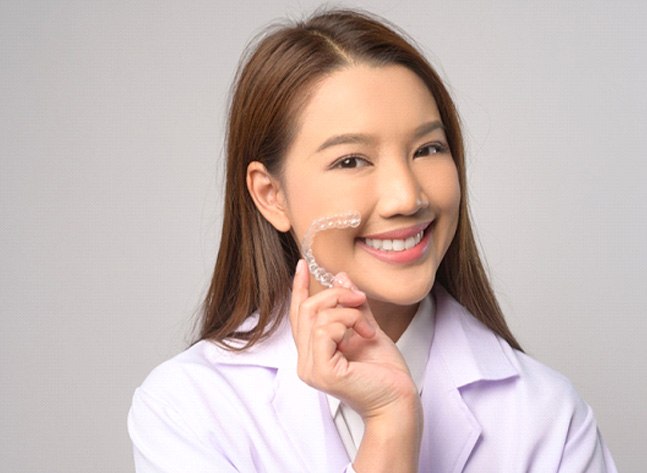 At their initial consultation, patients have all sorts of questions for our Oklahoma City dental team. Does Invisalign hurt? How long will it take to straighten my teeth? Can I still drink coffee? That's why we've dedicated this next section to answering some FAQs about Invisalign. Of course, if you can't find the answer you're looking for or you'd like further details, you're always welcome to give us a call too!
Does Invisalign Hurt?
To be honest… any orthodontic treatment will come with some discomfort – that means your teeth are moving! With that said, Invisalign is considered one of the most pain-free teeth-straightening treatments because the aligners are custom-made for each patient and there aren't any metal brackets and wires to worry about. Plus, there are several ways you can effectively alleviate any discomfort that does arise, like sipping on cold water, avoiding crunchy foods, and taking OTC pain medication as instructed.
How Do I Clean My Invisalign?
You really only need two things: clean water and a soft-bristled toothbrush. First, rinse your aligners off with clean, room-temperature or cold water. Then, dampen the bristles of your toothbrush before gently scrubbing each surface. When you're done, rinse them off again, and that's it!
Note: If your trays are starting to turn yellow, then you can also use the cleaning crystals that come in your Invisalign welcome kit. All you need to do is fill up a container with clean, lukewarm water and add a packet of cleaning crystals to it. Then carefully place your trays in the mixture and shake the container to dissolve the crystals. Let your aligners soak for about 15 minutes before rinsing them off thoroughly.
Can I Drink Coffee with Invisalign?
Don't worry – you won't have to give up coffee or any other dark-colored beverages during your Invisalign treatment! Just make sure to remove your aligners before indulging. That way, they don't stain and any lingering residue from your beverage isn't trapped against your teeth for hours on end. In other words, you can only drink water with your aligners in.
How Long Does Invisalign Take?
Invisalign on average takes 12-18 months. However, it's possible for your treatment timeline to be significantly shorter or longer. For example, if your case of malocclusion is relatively minor, then we may be able to straighten your teeth in just six months. On the opposite end of the spectrum, you could end up wearing clear aligners for well over two years if you constantly misplace them or don't wear them for 22 hours a day.
What Happens After Invisalign?
After you're done with Invisalign, we will take impressions of your teeth so a custom retainer can be made. This process usually takes a few weeks, so we will ask you to continue wearing your last aligner in the meantime. Once your retainer arrives at our office, you'll come in for your "last" appointment, which is when we will make sure it fits and give you detailed instructions on when to wear it. For many patients, we recommend wearing it as often as possible for the first few months before eventually transitioning to only wearing it at night.